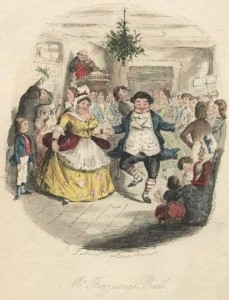 What if the story of Ebenezer Scrooge didn't focus on a scrooge at all, but upon a young American widow grieving for the her late Scottish husband while running the "One of a Kind Christmas Shop" in Deervale Scotland?
What would the spirits of Christmas Past, Present, and Future need to do on their visits and could, just possibly, these spirits learn a little something themselves along the way?
And what if instead of Marley, the supervisor of said spirits was the widow's late husband?  Hmmm, so many possibilities. So many love stories.
This is the premise for A Christmas Carol Series. Each book will release in time for the Christmas season starting in 2015. I hope you enjoy!
"I loved her twist on A Christmas Carol! The story was unique, fun and sexy. The chemistry between the two spirit guides, Jessica and Duncan, was electric. I'm a sucker for a Scottish accent. I loved the complexity of the characters. I highly recommend asking Santa for Pleasures of Christmas Past." Amazon Reviewer Missi Metz
Amazon         Barnes & Noble              iBooks           Kobo
Amazon UK     Amazon AU      Amazon CA            Amazon DE     Amazon FR        Amazon ES
Kentucky born and bred Coco Baker has just been given the assignment of her spirit guide career, but she's forced to partner with a Scottish upper class snob who thinks he knows what's best for their living client. Despite him, she's determined to do well on this case and find out what the arrogant man is hiding. Unfortunately, she discovers that sometimes not knowing is better…for everyone.
Temptations of Christmas Future Coming 2017
When Joy, the Spirit of Christmas Future, is paired with a problem Spirit Guide, her positive outlook is tested beyond its limits. Will she persevere, or will the spirit, the young widow, and her own outlook be the casualties of her weakness?
Romance inspired by the classics