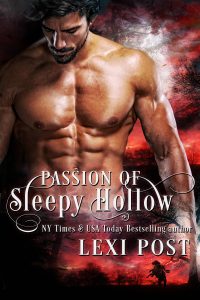 Available for Pre-order Releasing Sept 14, 2016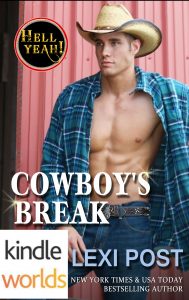 Cowboy's Break (Poker Flat #4)
in Sable Hunter's Hell Yeah! Kindle World
Vance never had an investigation so close to home. Breaking the case may mean losing the woman he loves…again.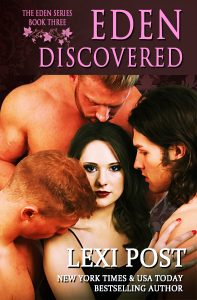 Eden Discovered (Eden Series #3)
Amazon UK     Amazon AU                             Amazon CA    Amazon DE                              Amazon FR    Amazon ES
When Jaelene Upton secretly follows her sister through a portal to planet Eden, she encounters more than she bargained for.
Cruise into Eden (Eden Series #1)
Unexpected Eden (Eden Series #2)
For cover reveals and sneak peeks, sign up for Lexi Post Updates
WELCOME                                                                                                                Welcome to my website where sensuous romance is the order of the day . . . or night, or any time in between. My hot romantic stories are inspired by the wonderful richness of classic literature, basically, my "what if" after reading one of these literary masterpieces. My peers tell me I write "erotic romance with a whole lot of story." It's not necessary to read the original to enjoy my romances, but if you do, it will add another whole dimension to the happily ever after. I hope you enjoy them . . . in so many ways.
Romance inspired by the classics