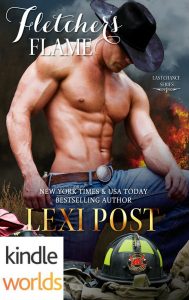 Fletcher's Flame (Last Chance #3)                      
In Paige Tyler's Dallas Fire And Rescue            Kindle World
Cowboy firefighter, Bo Fletcher, doesn't expect to fall for animal rescuer, Dana Wilson, especially since their priorities are so far apart, but when an arsonist nips at her heels, Bo must do whatever it takes to show her exactly how valuable she is before they both go up in flames.
Pre-order Special Only 99¢
Releases November 15th
Amazon UK   Amazon AU                             Amazon CA  Amazon DE
Hot spirits to sizzling cowboys to hunks from out of this world all in one boxed set of four first-in-series romances that provide a sensuous experience with a "whole lotta story."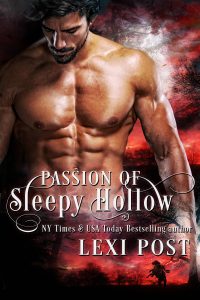 Passion of Sleepy Hollow Released!
When present day headless horseman Braeden Van Brunt meets the original Katrina Van Tassel, he cannot resist her pull on his heart, but her own heart may still be with his look-alike ancestor. How can he love a woman living in a different time period and put the past to rest, especially when the dead don't rest in Sleepy Hollow?
(Passion of Sleepy Hollow is a re-release of a 2014 book)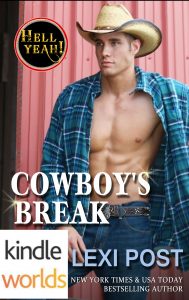 Cowboy's Break (Poker Flat #4)
in Sable Hunter's Hell Yeah! Kindle World
Vance never had an investigation so close to home. Breaking the case may mean losing the woman he loves…again.
For cover reveals and sneak peeks, sign up for Lexi Post Updates
WELCOME                                                                                                                Welcome to my website where sensuous romance is the order of the day . . . or night, or any time in between. My hot romantic stories are inspired by the wonderful richness of classic literature, basically, my "what if" after reading one of these literary masterpieces. My peers tell me I write "erotic romance with a whole lot of story." It's not necessary to read the original to enjoy my romances, but if you do, it will add another whole dimension to the happily ever after. I hope you enjoy them . . . in so many ways.
Romance inspired by the classics