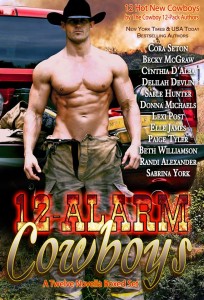 12 Alarm Cowboys only 99 Cents

mature women live web cams
american asian singles
who is drew barrymoore dating
largest free personals sites
chat line for adults
women on web cams
Including Cowboy's Match (Poker Flat Series #2) by Lexi Post
When cowboy firefighter Cole Hatcher is called to a fire at the Poker Flat Nudist Resort, he is sure his ex-girlfriend Lacey is to blame. But the more he investigates, the more the heat builds between them, and the more his gut tells him he's going to get burned.
(Poker Flat Series #1)
When a cowboy honors a promise by working at a nudist resort, he discovers that to win the sexy owner's heart he must go all-in, which could mean baring more than his soul.
Jahl, Khaos and Sandale easily save their chosen one on Earth, but convincing her to stay on Eden is going to be a lot harder.
For cover reveals and sneak peeks, sign up for Lexi Post Updates
WELCOME                                                                                                                Welcome to my website where erotic romance is the order of the day . . . or night, or any time in between. My hot romantic stories are inspired by the wonderful richness of classic literature, basically, my "what if" after reading one of these literary masterpieces. My peers tell me I write "erotic romance with a whole lot of story." It is not necessary to read the original to enjoy my romances, but if you do, it will add another whole dimension to the happily ever after. I hope you enjoy them . . . in so many ways.
Erotic romance inspired by the classics