Join me! Find me! For a chance to win an amazing gift basket!
"His" and "Her" Venetian masks made in Italy,
a signed copy of Masque,
gift card for ebooks,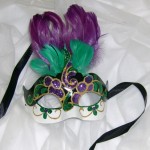 sweets and swag!
Total package worth over $100!
Visit Night Owl Reviews to participate.
Passion of Sleepy Hollow Released!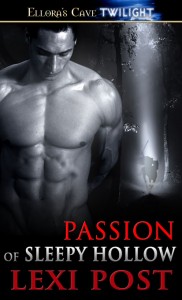 Released December 27th. Masque is available at Amazon and Ellora's Cave and soon on Barnes & Noble. This is a 336 page erotic romance. What can I say? I've been told, I write sinfully hot characters with a whole lot of story

Occasional Lexi Updates
If you are interested in my latest news and contests, I send out an update about 6 times a year. To get this update simply sign up here.
WELCOME                                                                                                                Welcome to my website where erotic romance is the order of the day . . . or night, or any time in between. My hot romantic stories are inspired by the wonderful richness of classic literature, basically, my "what if" after reading one of these literary masterpieces. It is not necessary to read the original to enjoy my romances, but if you do, it will add another whole dimension to the happily ever after. I hope you enjoy them . . . in so many ways. My readers tell me I write "erotic romance for the intelligent reader"

Erotic romance inspired by the classics