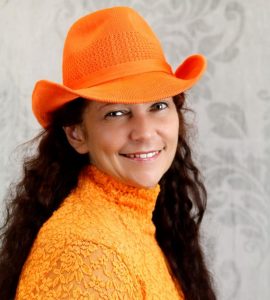 I was recently interviewed by WUFT.
They did a lovely article.
If you are interested you can find it here.
When Love Chimes (Broken Valor #1) $1.99 Re-releases April 7th on retailers and April 12th on Amazon.  Available for pre-order
Amazon    Barnes & Noble    Kobo   iBooks
Amazon UK        Amazon AU                      Amazon CA       Amazon DE
He's the right man at the wrong time with an unwanted Christmas proposal.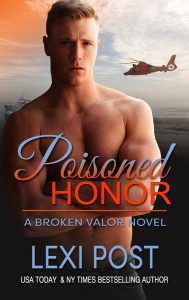 Poisoned Honor (Broken Valor #2) $2.99
Amazon   Barnes & Noble     iBooks    Kobo           Amazon UK  Amazon AU                               Amazon CA  Amazon DE
After a painful accident while on duty, Coast Guardsman rescue swimmer, Tyler Adams is determined to get back to work. Unfortunately, it has left him with a weakness he can't overcome.  But his is not the only mishap to occur at the Air Station and as he gets closer to finding the person responsible, he unknowingly endangers the woman he loves. Now he must push past his limitations or lose her forever.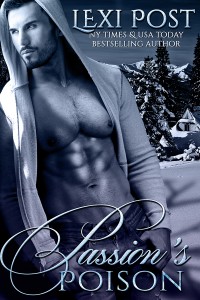 Passion's Poison  $3.99
Amazon      Barnes & Noble    iBooks      Kobo
Amazon AU  Amazon UK                              Amazon CA  Amazon DE
Beatrice Rappaccini refuses to fall in love because she's cursed with deadly orgasms, but when she meets Zach Woodman the chainsaw artist, her heart refuses to obey. To protect the only man she's ever loved she will have to make the ultimate sacrifice…if he doesn't beat her to it.
$5.99 for 4 book set

Amazon    Barnes & Noble   iBooks     Kobo
Amazon UK   Amazon AU                             Amazon CA  Amazon DE
Hot spirits, sizzling cowboys, and hunks from out of this world all in one boxed set of four first-in-series romances that provide a sensuous experience with a "whole lotta story.
For cover reveals and sneak peeks, sign up for Lexi Post Updates
WELCOME                                                                                                                Welcome to my website where sensuous romance is the order of the day . . . or night, or any time in between. My hot romantic stories are inspired by the wonderful richness of classic literature, basically, my "what if" after reading one of these literary masterpieces. My peers tell me I write "erotic romance with a whole lot of story." It's not necessary to read the original to enjoy my romances, but if you do, it will add another whole dimension to the happily ever after. I hope you enjoy them . . . in so many ways.
Romance inspired by the classics