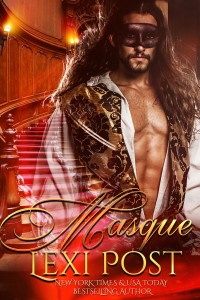 Masque   Available now!                
Rena Mills plans to turn an abandoned abbey in Nova Scotia into a haunted bed-and-breakfast, but Synn MacAllistair, the self-proclaimed Ghost Keeper from the 1860's has other plans that include taking her through the seven Pleasure Rooms and freeing 73 ghosts.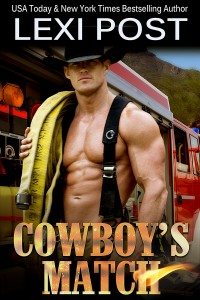 Cowboy's Match Available now!
When cowboy firefighter Cole Hatcher is called to a fire at the Poker Flat Nudist Resort, he is sure his ex-girlfriend Lacey is to blame. But the more he investigates, the more the heat builds between them, and the more his gut tells him he's going to get burned.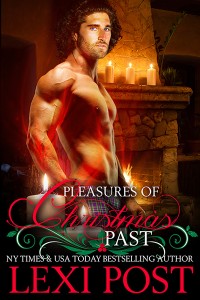 Pleasures of Christmas Past: A Christmas Carol #1 Releases November 1, 2015 – Pre-order Available
Though Jessica Thomas is thrilled to land the job of novice Spirit Guide, she's been assigned a hot, arrogant Scottish mentor who confuses her heart. But what should concern her more, is will he protect her soul?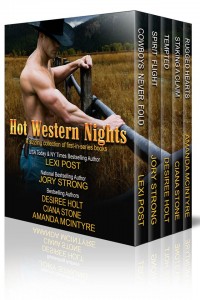 Hot Western Nights boxed set only 99 cents
Available on Amazon
Five first-in-series western stories including  Cowboys Never Fold by Lexi Post.
Spirit Flight by Jory Strong
Tempted by Desiree Holt
Staking a Claim by Ciana Stone
Rugged Hearts by Amanda McIntyre
For cover reveals and sneak peeks, sign up for Lexi Post Updates
WELCOME                                                                                                                Welcome to my website where erotic romance is the order of the day . . . or night, or any time in between. My hot romantic stories are inspired by the wonderful richness of classic literature, basically, my "what if" after reading one of these literary masterpieces. My peers tell me I write "erotic romance with a whole lot of story." It's not necessary to read the original to enjoy my romances, but if you do, it will add another whole dimension to the happily ever after. I hope you enjoy them . . . in so many ways.
Erotic romance inspired by the classics