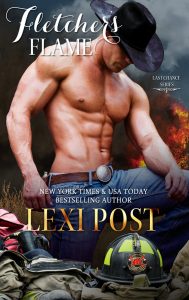 Last Chance Series #3
International Readers, instructions for purchase here.
Animal rescuer, Dana Wilson, has one mission in life – to save animals. Thanks to her life's calling, she's developed a distrust of men in authority. So when Bo Fletcher, a cowboy firefighter, decides to appoint himself her bodyguard, her hackles rise.
Bo's physical attraction to Dana has him digging deeper into her personality, a need to understand her burning in his gut. Unfortunately, that's not the only thing burning. An arsonist is nipping at Dana's heels and Bo is determined to protect her.
As sparks fly between them, the fires come closer and closer to claiming Dana. Bo must make her see her own worth before they both go up in flames…literally.
Romance inspired by the classics