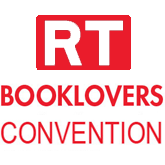 Who's going to the Romantic Times Convention?

I'm going to RT, are you? Please let me know by commenting below, so I can bring the right number of surprise gifts 😉 All my newsletter subscribers who go to RT are getting something special, but I can't tell yet 🙂
If you want to purchase a particular book of mine while at RT, also add that in your comment so I can be sure to bring it along. Can't wait to see who is going! Will I know lots of people or will I be meeting all new people? Hmmmm.
[Comments may take time to appear as I have to approve them]
Congratulations to Lori Hammons and Mary Hollingsead, last months winners.
Romance inspired by the classics